The summertime is the season where most people are enjoying everything that trees have to offer. Starting off with the obvious, trees provide us with oxygen to live, and that is the most important aspect. But they also provide shade, beauty, and hold a little bit of history.
That being said, we don't want your trees to struggle this year. So this is a great time to pay extra attention to your ash trees and any issues that might arise with them. In this instance, it is keeping an eye out for the infamous Emerald Ash Borer that infects Ash trees all over.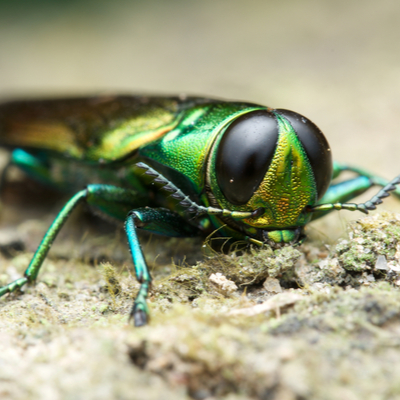 With everything that trees provide for us, it's important that we understand how to protect our trees with preventative measures. So keep yourself informed about the Emerald Ash Borer that can affect your Ash Trees and what you can do about it.
Defining the Emerald Ash Borer
This particular pest is an itsy bitsy beetle that gets its name because of its color – emerald, of course. While it is pretty plentiful in South Dakota, they were actually found first in Detroit, about 20 years ago.
Unfortunately, these beetles do some damage without showing it. Female Emerald Ash Borer will lay their eggs inside of your ash tree. After they germinate and have time to hatch, their larvae will feed on the most important parts of your tree, leaving no way for your tree to absorb nutrients and water. After this, it may take a while, but your trees will die – and there is nothing you can do about it once it is past this stage.
How Can I Identify If My Tree Has Been Infected with The Emerald Ash Borer?
Some of the symptoms that you should be on the lookout for include things like:
Splitting Bark
Holes in your tee that look like the letter "D"
Sprouting in your bark
Thinning branches, leaves, and bark
When your tree has been infected, these are some of the issues that the Emerald Ash Borer creates. If you are outside in your yard admiring your ash tree and you notice your branches aren't growing as strongly, your tree starts to look bare, or some fourth-letter shaped holes, or splitting bark, you should be able to identify that you have an issue with the Emerald Ash Borer.
So What Can I Do To Protect My Ash Trees?
One extremely important preventative option that ash tree owners have. You can preventatively treat with insecticides. Unfortunately, if you don't hop on the trend of being preventative with this treatment, you are going to lose out. This is a use it or lose it type of treatment.
With the Emerald Ash Borer having the power to hurt your ash trees stealthily and effectively, you will want to make sure that between late May, early June, and early July, you inject your tree trunks with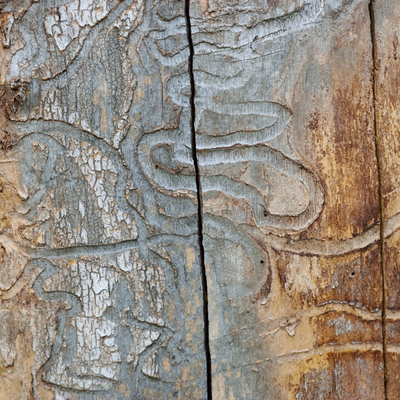 insecticide.
Let Eagle Lawn and Landscape Inc. Take Care of Your Ash Trees This Summer
The team here at Eagle Lawn & Landscape Inc. is prepared to keep your trees and lawn happy and healthy for the upcoming hot season that seems to have made an early appearance this year. Our experience spans over 20+ years in the industry and we have no problem using our skills to make sure that your trees are saved from the Emerald Ash Borer.
The Sioux Falls area is somewhere we call home – which means we know best when it comes to what we are doing with the lawns and trees in the area.
Don't forget about Eagle Lawn and Landscapes Inc. once your trees are taken care of. Check out our other lawn services such as perimeter pest control, grub control, irrigation services landscape, lawn care, and more.
To reach us you can pick up the phone and give us a call at 605-366-1111. If you'd rather use the internet to your advantage, you can leave us an online message here.
Don't forget to head over to Facebook and give us a "like" to keep up with what we do on a regular basis. You can also continuously find seasonally relevant information here on our page with our monthly blog. We have a lot of information to offer our clients!